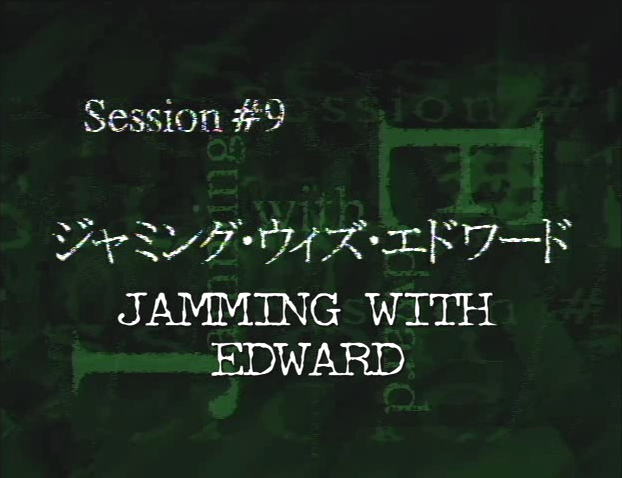 Finally, a session that distinguishes itself from the pack, since it's the one that finally assembles all of the main cast together, this time introducing us to Ed, who I find hilarious and charming and cute and all that. I know some may find her annoying, but I don't (for the most part). The plot here is unique and innovative, focusing around a bored satellite, and the fact that there was no true bad guy here was refreshing. I liked nod to 2001, the great montage of Jet questioning people about Ed, the additional good foreshadowing about Faye's age, the exposition about what happened to Earth, the cool space battle with lasers, the cool relationship between Ed and MPU, and the crazy Igor-y conspiracy nut was fun too. Still not quite great overall, but still, a lot of fun stuff here.
Muzak:
"Egg And I" and "Cats On Mars" are both great, a lot of fun, and match the tone of the session perfectly.
Best line:
"Radical Edward's profile: he's a 7-foot tall, ex-basketball pro, Hindu guru drag queen alien."
Best moment:
When Ed hacks the Bebop and forces it back down.
Final score: B+
See you space cowboy...