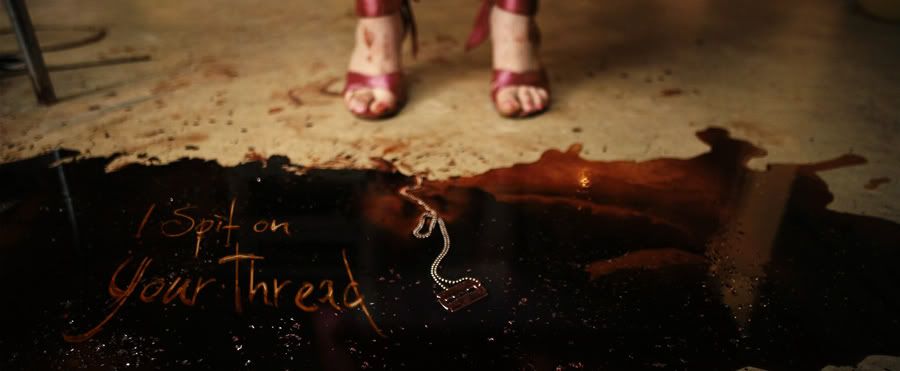 This is a horror thread that is fashioned in a way similar to the director of the month club but with a different twist.
The idea is that a poster will recommend a horror film for the week. That will be our weekly film.
1 Week to watch that film.
We watch the film and post our opinion of that film in a write up or a few sentences. Even if you have seen the film before we would like for rewatches.
Anyone can join in that wants to whether you have seen every giallo ever made or you've only seen The Shining. I welcome all.
Someone will post download links if it is a relatively hard film to find.
Any horror film can be our weekly film if you want it to be a Warner Brothers Classic, an exploitation film from the seventies or a Horror sequel like Nightmare on Elm Street 5. If it's your turn to pick the weekly film then you get to decide on what we watch.
We will take turns as the film selector. Let me know if you want to select the weekly film. I will be picking the first one but after that someone else will pick until it comes back around to me again.
If you don't watch the film within the weekly time frame you can still write about it later and I'm sure that posters would be happy to discuss.
You don't have to participate every week but we encourage participation. There are no rules for disqualification or any of that. If you want to watch the film for the week then all I ask is that you do a short write up of a couple sentences at the minimum.
Enjoy and let the horror start.
*Banner Courtesy of Trip*
The Films
1. Mumsy, Nanny, Sonny and Girly: Directed by Freddie Francis
2. Amer: Directed by Helene Cattet
3. Mas Negro Que La Noche: Directed by Carlos Enriequ Taboada
4. Psycho Beach Party: Directed by Robert Lee King
5. The Silent Scream: Directed by Denny Harris
6. Re-Animator: Directed by: Stuart Gordon
7. Gozu: Directed by Takashi Miike
8. Begotten: Directed by E. Elias Merhige
9. Henry: Portrait of a Serial Killer: Directed by John McNaughton
10. Clean, Shaven: Directed by Lodge Kerrigan
11. Sauna: Directed by: Antti-Jussi Annila
12. Raw Meat: Directed by: Gary Sherman
13. The Ghost of Yotsuya: Directed by: Nobuo Nakagawa
14. Demons: Directed by Lamberto Bava
15. Roadgames: Directed by: Richard Franklin
16. Mad Love: Directed by Karl Freund
17. Vampire Girl vs. Frankenstein Girl: Directed by: Yoshihiro Nishimura
18. Colour Me Blood Red: Directed by: Herschel Gordon Lewis
19. A Quiet Place in the Country: Directed by Elio Petri
20. The Shiver of the Vampires: Directed by Jean Rollin
21. Session 9: Directed by: Brad Anderson
22. All the Colours of the Dark: Directed by: Sergio Martino
23. At Midnight I'll Take Your Soul: Directed: Jose Mojica Marins
24. Sisters: Directed by Brian De Palma
25. Stake Land: Directed by: Jim Mickle
26. Burning Palms: Directed by: Christopher B. Landon
27. Slither: Directed by James Gunn