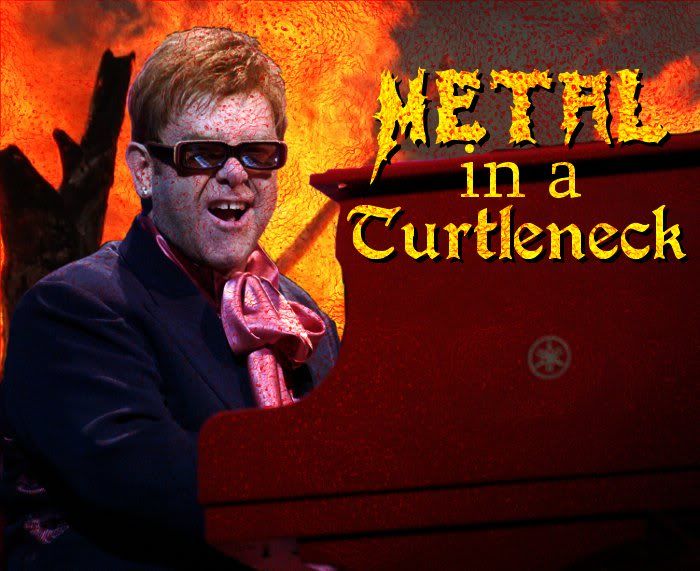 METAL IN A TURTLENECK!!!!
Well this has been in production for a good long while and it's not going to interest most of you but we are doing it any way. Wolfgang Amadeus Mozart and Reservoir Dog are doing a thread together. Each week we recommend an album to each other to listen to and review. Wolfy the turtleneck wearing person he is will obviously have his own brand of music he will sick on me and so will I with my own metal favorites. This is going to be fun (hopefully) for both of us and we hope you all enjoy reading.
Banner by the lovely DJ Rkod.
Wolfy
White Zombie: La Sexorcisto Devil Music Vol. 1:

Marilyn Manson: Antichrist Superstar:

Sebastian Bach: Angel Down

Halford: Resurrection

Regina Spektor: Songs

Arcade Fire: Live at Madison Square Garden

Saul Williams: The Inevitable Rise and Liberation of Niggy Tardust

Anvil: Metal on Metal

The Organ: Grab that Gun

Katy Perry: Teenage Dream

Death: Individual Thought Patterns

Nick Cave and the Bad Seeds: Tender Prey

Children of Bodom: Hatebreeder

Prince: Around the World in a Day

Prince: Diamonds and Pearls
?
Down: NOLA

Blonde Redhead: 23

Death From Above 1979: You're a Woman, I'm a Machine
Rdog
Isaac Hayes: Hot Buttered Soul:

Jethro Tull: Hay is for Horses:

John Cale: Helen of Troy

Screaming Trees: Dust

Frank Zappa: Hot Rats

Sigur Ros: ()

War: The World is a Ghetto

Miles Davis: Bitches Brew

Dr. John: Gris Gris

Christina Aguilera: Stripped

Suicide: Self Titled

PJ Harvey: Stories from the City, Stories from the Sea

Pavlov's Dog: Pampered Menial

Bob Marley: Catch a Fire

Ali Farka Touré with Ry Cooder: Talking Timbuktu

The Replacements: Tim

Portishead: Dummy

The Clash: London Calling