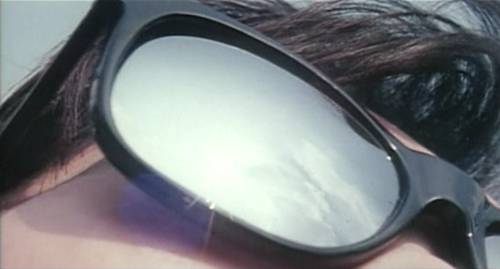 Love - Zero = Infinity
Hisayasu Sato, 1994
A teacher from the country comes to Tokyo, has his heart broken, and then in the fallout of that becomes a drifter and spends his days following people around. And then one day someone asks him to follow his wife around, and see what she's up to. Turns out she's a vampire killer. Or something. All the characters wander around the streets of Tokyo, out of the step with the world, scuzzy creations who are slaves to their own desires, and exist in the fringes of society. Two young punk lovers chase the ultimate high by injecting themselves with each other's blood. One kills her lovers and drains their blood as some sort of revenge. Another has AIDS (and this film is apparently the first one in the history of Japanese cinema to ever bring up the subject) and falls in love with the woman he tails. Is this
Dracula
done by some low-rent gutterpunk Cronenberg? Who knows? Sato is apparently one of the Four Heavenly Kings of Pink, and his filmography is full of sleazoid items that highly intrigue me (
Lolita Vibrator Torture
?
Uniform Punishment: Square Peg in Roung Hole!
?,
Office Lady Rape: Devouring the Giant Tits
? Sign me up!). But what matters most is that just one from film you can sense a true sensibility at work. It's not a very pretty one, but I'm looking forward to watching more from this guy.