Posts: 7523
Joined: Fri Mar 12, 2010 2:19 pm
Taking a break from Macbeth to watch Golden Eighties today.
Posts: 22425
Joined: Wed Feb 17, 2010 7:26 am
Location: Cittàgazze
Contact:
Posts: 2084
Joined: Tue Jun 11, 2013 1:03 pm
Posts: 22425
Joined: Wed Feb 17, 2010 7:26 am
Location: Cittàgazze
Contact:
Posts: 7523
Joined: Fri Mar 12, 2010 2:19 pm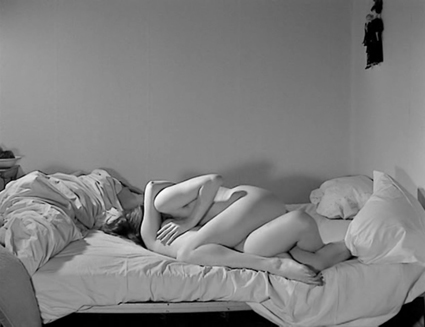 Je, tu, il, elle
(1976) is a unique film. For me, it remains so strong because it's made with her flesh, her skin, her life. We say that someone has 'put his all into' a film... We can say [Chantal] has effectively always put her all into her cinema, without artifice.
– Claire Denis
Posts: 22425
Joined: Wed Feb 17, 2010 7:26 am
Location: Cittàgazze
Contact:
Had the pleasure of watching Akerman's
Là-bas
with Charu recently: very good, though distressing given its current context, considering that it deals with family and grief and his probably her most personal work. Having caught up with a few of Akerman's features recently, this one is more of an experiment or an exercise - though still fits neatly alongside the other films in her canon, even recalling some of her earlier work and that of others. Will not mention
Rear Window
here, though, or else Charu might accuse me of "identifying too much" or whatever. What does she know? I love how anonymous the place is, too. The title will suggest to French people where the film is shot, but Tel Aviv isn't actually mentioned until later on in the film - as such, it seems to resemble a few European countries and cities, as such removing some of the political emphasis. The best thing about
Là-bas
is how Akerman captures the daily ebb and flow of life, though without ever leaving the confines of the apartment (promise not to steal this for the ISOLATION thread) with the sound of the street outside and the surrounding neighbors all coming together to paint an intriguing portrait. Intriguing mainly because things are merely suggested, rather than said or shown outright. I read some of the
SoC piece
on the film, and one part about it having
"no action or actor other than time itself"
stood out. Time as the protagonist makes sense, though I'd disagree that there's no action: a small figure pottering around his balcony doesn't provide much action, it's true, but the accompanying sounds more than make up for that.
Posts: 7523
Joined: Fri Mar 12, 2010 2:19 pm
Oh, that looks lovely!
I have one, too. Delphine Seyrig is so
adorable
in this. It's a side of her we don't always get to see.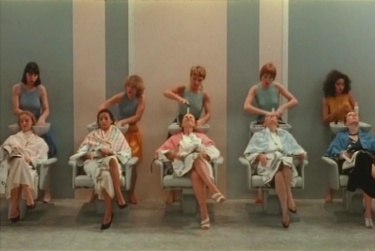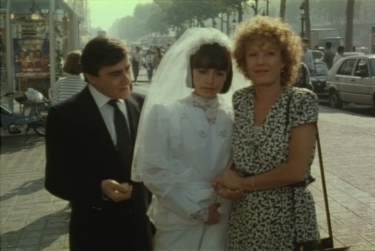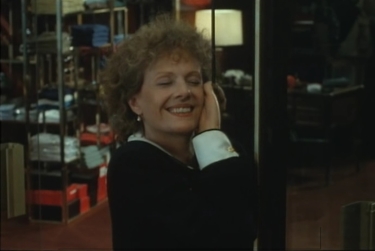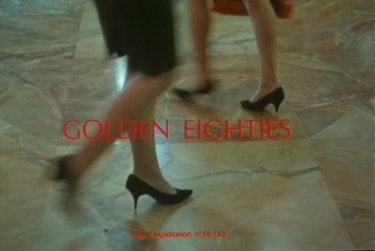 Posts: 7523
Joined: Fri Mar 12, 2010 2:19 pm
Excellent essay on
Almayer's Folly
here
.
Posts: 7523
Joined: Fri Mar 12, 2010 2:19 pm
I'd never heard of Lebanese/French director Danielle Arbid until now, but her 2015 feature
Parisienne
was so good, I had to go back and catch up with some of her earlier work. I'm putting this here, in the hope that I can convince a couple of people to check her out as well. If you do, please post here!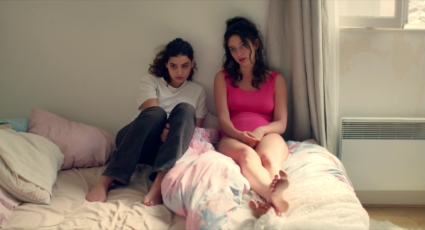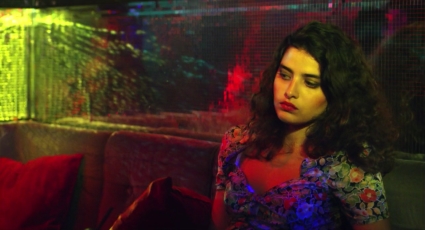 Parisienne
(in French, "Afraid of nothing") is a taste of the highs and lows a Lebanese girl faces when she moves to Paris. Lina, played by the beautiful Manal Issa, hasn't chosen Paris so much as fled her unhappy home, and she gets off to a very rocky start. Her main asset is a stubborn survival instinct, though her looks don't hurt, either. Her problems with housing, heartbreak, and immigration law reminded me slightly of
Palermo, oder Wolfsburg
(it even ends in a courtroom!), but Arbid is more realistic and less political than Schroeter. Lina's problems are personal, and so are the solutions, though French politics swirl around her like the weather. The pleasure is in watching her tense face slowly relax as the city wins her over – with music, intellectual debate, a lively night life, and, of course, love. I was a little surprised at the end to see that two years were supposed to have gone by. I don't think the loose, episodic structure really conveyed that.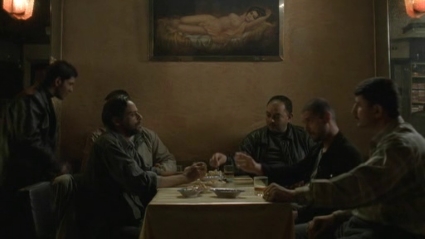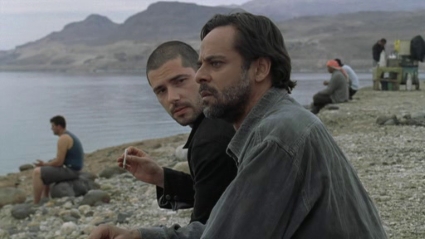 I watched
Un homme perdu
in part to see Melvil Poupaud, and the camera was extremely accommodating! Thomas is a man searching for some kind of meaning or satisfaction in bleak sexual encounters and merciless photography. When he runs into another man (Alexander Siddig), whose quest is more ambiguous, though just as bleak, they seem to understand each other in a strange way. It could have been called "two lost men." The style is extremely spare and episodic, almost to the point of allegory, even though Arbid based it on the experiences of one of her film crew.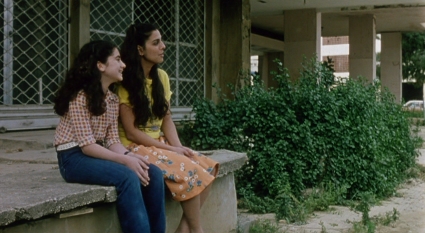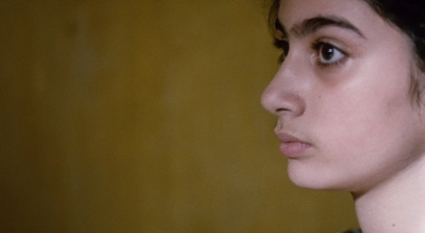 In the Battlefields
is a deliberate, strikingly composed coming-of-age story in an anxious city under siege. Twelve-year-old Lina lives a claustrophobic life peaking around corners and listening at doors, at the mercy of her belligerent relatives. Her only friend is her aunt's servant, an older girl who uses her as chaperone and alibi when sneaking out to meet her boyfriend. Several plot threads converge unhappily as Lina faces an important decision. Here again, though, the passage of time is unclear; I thought months had gone by, but Lina's mother is still mid-pregnancy at the end, so it was meant to be only a few days or weeks.