Posts: 22425
Joined: Wed Feb 17, 2010 7:26 am
Location: Cittàgazze
Contact:
Shieldmaiden wrote:It must have been subconscious memory. Or, we're the same person.
Definitely the second one.
Posts: 22425
Joined: Wed Feb 17, 2010 7:26 am
Location: Cittàgazze
Contact:
So, I didn't get too much out of this one but at least it perpetuates a few Berlin School traits, both in terms of narrative and aesthetics. Most of the plots we've seen here so far are of a simple, unassuming ilk, which seems to be a particular characteristic, in almost the same manner as the Dogme films with their discouraging of such superficial events as gun fights and car chases. With this in mind, Maren-Kea Freese's What I Know About Her does appear to fall down slightly: it tells the story of a teenager who is reunited with her mother, only to discover that she is not a starched, suited career type but actually some kind of glamorous, master pickpocket, raiding the apparent gold mine that is Germany's public transit system and then counting up the loot in her ever-changing hotel room. Ironically, it is the shunning of a real job in favour of a life of crime and fugitivism that brings mother and daughter close together once more - something that quickly descends into a "Mom, teach me the ropes!" type thing, akin perhaps to a TV drama. That all said, the yawning gap between one generation and the next is very much apparent here, as can be glimpsed in such entries as Ulrich Köhler's Bungalow and Christoph Hochhäusler's I Am Guilty. There is also a certain reliance, as purveyed by the same two films, upon man-made places of transience such as dimly-lit hotels and empty train stations.
Posts: 22425
Joined: Wed Feb 17, 2010 7:26 am
Location: Cittàgazze
Contact:
There is a certain reluctancy to feature very recent films here, as though newness prevents us from placing them within the given context, but Maria Speth's Daughters is very much a furthering of the typical Berlin School traits, and deconstructs the city like few other films mentioned so far. As with her previous In the Days Between, there are Eastern influences to be found: the way Speth shoots scenes involving public transport - particularly, trains, the fleeting images glimpsed and warped in their glass shells - seems to channel Hsiao-hsien Hou's Café Lumière. There is also something in the mid-life grief that weighs our protagonist down - her outdated blonde hair and apparent listlessness, the confined scenes shot within her automobile - that recalls Lucrecia Martel's The Headless Woman. Another poor soul seemingly unable to cope with the sudden, crushing rift that has opened up in her life: head lost, reduced to an aimless ghost floating around among the living. And as a ghost might, she haunts places that are notably lacking in human warmth: where humans congregate but barely ever linger, such as train stations and hotel rooms and car parks. If you consider the maternal themes found here, Daughters could also be seen as a vague continuation of those fostered in Madonnen: particularly, the wounds caused by families or familial relationships, which can so often be slow to heal. Speth quotes Cassavetes in her director's statement for the film, pointing out how feelings that are damaged early on in life can shape us as human beings, and that the first place that hurt often occurs is through the family.
Posts: 22425
Joined: Wed Feb 17, 2010 7:26 am
Location: Cittàgazze
Contact:
Posts: 7523
Joined: Fri Mar 12, 2010 2:19 pm
As promised...
I can't help but think there's a bit of danger in writing about something as ineffable as
The Strange Little Cat
. You're taking a chance that, as with a favorite magic trick, too much analysis might spoil the fun. Because there's definite movie magic here, though of a particularly delicate sort, easy to miss, hard to pin down. It's there in the choreography, that intimate dance of camera and space, sight line and gesture. It's there in the music, an organizing force, a hint of tone. It's there, especially, in the faces. How does one prepare actors to have such perfect reactions—full of personal histories and complicated emotions—every minute?! It's as if they'd done days of rigorous character prep, but just forgotten to write a story. And, truly, who needs story, when your whole film vibrates with this strange electricity? Turn up the heat just a little bit, stir in heaping spoons of love and disappointment and longing and...
abracadabra
!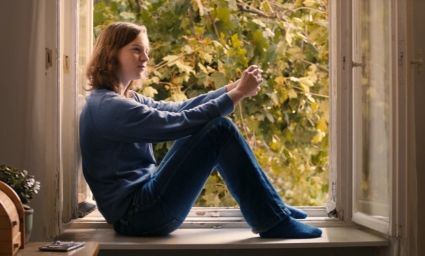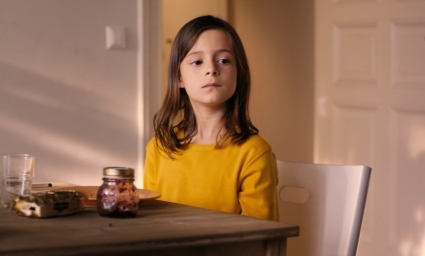 Posts: 22425
Joined: Wed Feb 17, 2010 7:26 am
Location: Cittàgazze
Contact:
Oh, hey!

It's interesting you should mention this one as I rewatched Schanelec's Afternoon recently, and it reminded me a little of this. Particularly, the little family-driven choreographies, as you say; the shifting of different perspectives, or maintaining of one perspective that is then constantly invaded and broken up as different figures cross the frame. That said, Schanelec's is probably less of a domestic drama; it's also almost unrealistically clean and serene, unlike the typical noise and distress of family life.