Category: Miscellaneous choices
Death scene
Best death scene: Bhardwaj, Nimmi (Lady Macbeth)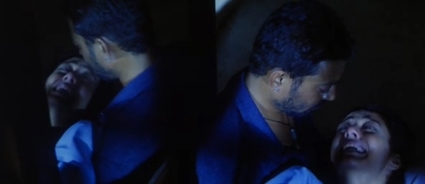 Maybe I'm just being unpredictable here, because how could anything top
Throne of Blood
in this category, right? But, anyone who's seen this knows what I mean. So poignant and tragic!
Worst death scene: Welles, Banquo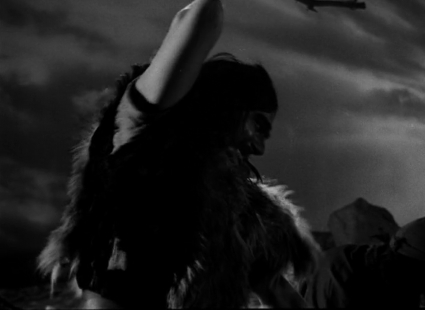 This is such a shocking moment in the play, and easy to get right, I'd think. But it looks like they filmed this scene on a day the actor playing Banquo wasn't even there, haha. Poor guy didn't even
get
a death scene.
Romance
True, romance is not a big part of the play, but several of these productions emphasize it, and some even make it the center of the plot.
Most romantic: Bhardwaj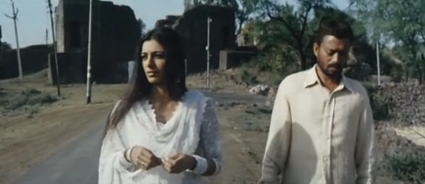 Love the sexual tension during this walk! It's hard not to root for these two.
Least romantic: Bevilacqua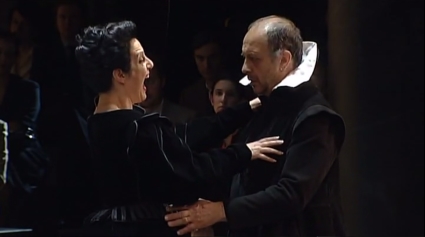 Some effort was definitely made along these lines, even staging a big scene in bed. And, it's definitely not easy to convey chemistry while singing an aria. But I think the picture says it all here.
Final battle
Best final battle: Polanski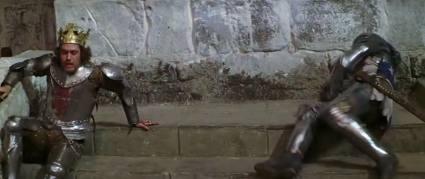 I love the way they fight till they're clearly exhausted – kicking and rolling on the ground like kids on the playground, but for higher stakes.
Worst final battle: Tarr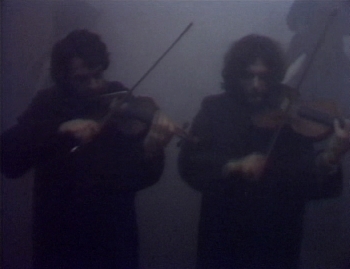 This isn't even a bad scene at all. Because it's all one shot, he pulls the camera back from the fight, and lets the fog and the rest of the battle intervene. Pretty cool, right? But, then the fiddlers jump into the frame, and everything's over. While I understand the decision (I think), it feels very abrupt and weird. Maybe they actually did run out of time?