103rd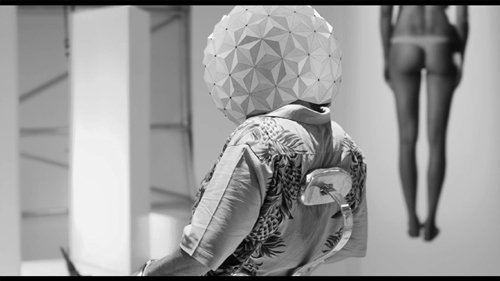 Escape from Tomorrow (2013)
In this black comedy, Jim is an unsatisfied middle aged man on vacation with his family at Disney World. While his family frolics through the park and is enthralled with the sights and sounds of Disney, Jim finds himself inexplicably obsessed with two French teenage girls. The park environment soon turns to something more sinister as Jim uncovers its secrets. Jim must protect his adventurous kids, placate his suspicious wife and defend himself against the happiest place on Earth.
6/10
Trailer =
https://www.youtube.com/watch?v=PyJ53515zZY
Shot guerrilla style using 2 Canon EOS 5D Mark II cameras and 1 Canon EOS 1D Mark IV digital camera, and shot in monochrome mode. - Trivia
Not brilliant but i love the idea of shooting a zero budget film while in disney world right under their noses.
Crumbsroom