107th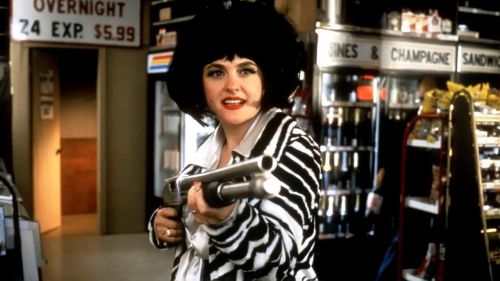 Plump Fiction (1997)
Four stories intersect in this violent film parody. Exterminators dress as hit men and try to protect the wife of their boss, Montello. Meanwhile, the strippers at Montello's strip club, dressed as nuns, attempt to rob him. Tag-team wrestlers steal Montello's briefcase, thinking its contents are valuable. Finally, Bumpkin, running to deliver a script, loses a lot of the pages.
5/10
Trailer
=
https://www.youtube.com/watch?v=G9qlSSOLNIg
The whole Reservoir Nuns gag was one of the worst things I've ever seen. It's just a bunch of people in nun outfits cursing. For ten minutes.
-
IMDB